Tents

When you have a tent to protect you against unpredictable weather, your event is secure! The Party Rental Company is devoted to providing the Tenting solution that is right for your occasion.

All tent prices include installation, set up and removal of the tent. Lighting (if ordered) will be installed as well. Table and chairs will be stacked underneath the tent upon delivery. We set up tables and chairs for additional cost. At the conclusion of your event, tables and chairs must be stacked as they were delivered to avoid additional service charges.

All tents come with the option of side walls in case of rain, wind or bugs. Contact us for pricing. We also offer chairs, tables & lights for your special day.
Area Required
Not sure how much space you'll need? Check out the table below to see how much space you will need for your event. We also have an engineer on staff to help you with your planning. We will provide the perfect layout to make sure that everything you need will fit the way that you want. Please keep in mind that all prices are based on grass installation. Installation on gravel or asphalt are subject to a 15% installation charge.
Price does not include delivery rate

There can be no overhead wires or tree limbs touching the canopy.

Canopy/Tent location must be within 20' of delivery truck access if not other fees will apply

Does not include city tent permit fees

Price includes stake anchoring

Client must mark sprinkler lines

The Party Rental Company is not responsible for broken sprinkler lines

If stakes cannot be used water barrels fees will apply

Install on flat surfaces only
Recommended Area Required Per Person in Square Feet
| Number Of Guests | Stand Up Cocktail Tables (6 sf/person) | Seated in Rows (8sf/person) | Seated at 8' tables (10sf/person) | Seated at 5' round tables (12sf/person) | Dance Floor Size (5sf/person) | Add For Bar Area or Buffet Lines (100sf per 50 guests) |
| --- | --- | --- | --- | --- | --- | --- |
| 50 | 300 | 400 | 500 | 600 | 125 | 100 |
| 75 | 450 | 600 | 750 | 900 | 188 | 150 |
| 100 | 600 | 800 | 1000 | 1200 | 250 | 200 |
| 125 | 750 | 1000 | 1250 | 1500 | 313 | 250 |
| 150 | 900 | 1200 | 1500 | 1800 | 375 | 300 |
| 175 | 1050 | 1400 | 1750 | 2100 | 438 | 350 |
| 200 | 1200 | 1600 | 2000 | 2400 | 500 | 400 |
| 225 | 1350 | 1800 | 2250 | 2700 | 563 | 450 |
| 250 | 1500 | 2000 | 2500 | 3000 | 625 | 500 |
| 275 | 1650 | 2200 | 2750 | 3300 | 688 | 550 |
| 300 | 1800 | 2400 | 3000 | 3600 | 750 | 600 |
| 325 | 1950 | 2600 | 3250 | 3900 | 813 | 650 |
| 350 | 2100 | 2800 | 3500 | 4200 | 875 | 700 |
| 400 | 2400 | 3200 | 4000 | 4800 | 1000 | 800 |
| 450 | 2700 | 3600 | 4500 | 5400 | 1125 | 900 |
| 500 | 3000 | 4000 | 5000 | 6000 | 1250 | 1000 |
| 550 | 3300 | 4400 | 5500 | 6600 | 1375 | 1100 |
| 600 | 3600 | 4800 | 6000 | 7200 | 1500 | 1200 |
10' x 10' FRAME TENT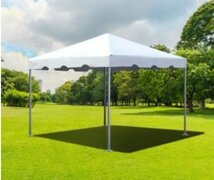 10' x 20' FRAME TENT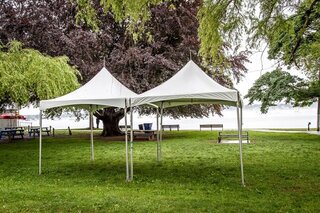 15' x 15' FRAME TENT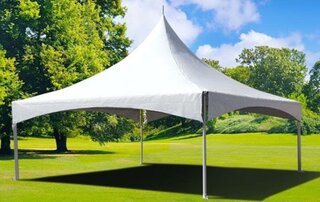 15' x 30' FRAME TENT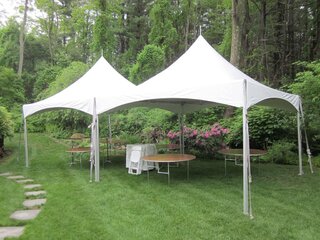 20' x 20' FRAME TENT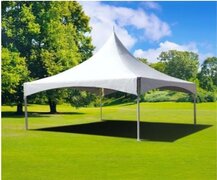 20' x 30' FRAME TENT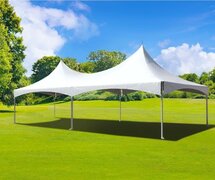 20' x 30' POLE TENT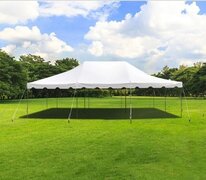 20' x 40' POLE TENT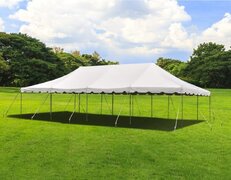 20' x 40' FRAME TENT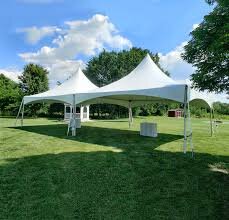 30' X 30' POLE TENT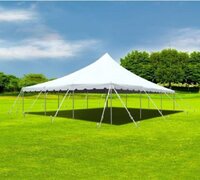 30' X 45' POLE TENT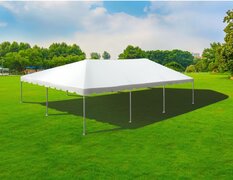 30' X 60' POLE TENT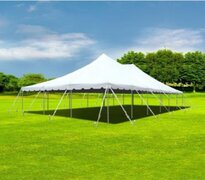 40' X 40' POLE TENT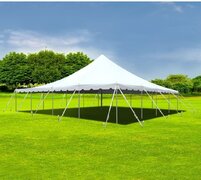 40' X 60' POLE TENT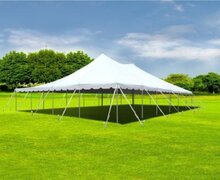 40' X 80' POLE TENT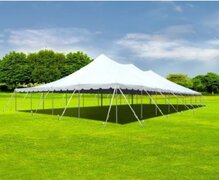 White Water barrel cover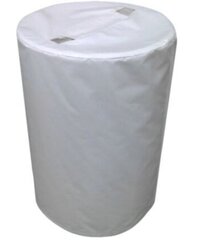 Complimentary Lawn Sign with Rental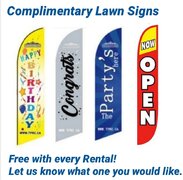 Water Barrels